Home » Hospital & Durable Medical Equipment » Fight The Spread of Deadly Microbes With Isolation Carts » Fight The Spread of Deadly Microbes With Isolation Carts
Fight The Spread of Deadly Microbes With Isolation Carts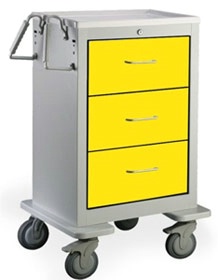 Item# 999-UKGTJWLH
Retail Price: $1,156.18
Your Price: $1,028.25
ships w/i 10-20 days
Unit:
single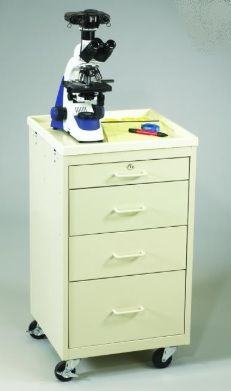 Item# B-424-PVMMPD
Retail Price: $1,989.58
Your Price: $1,261.16
Unit:
single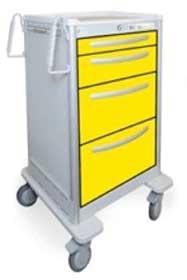 Item# 9963-AKGTJWLH
Retail Price: $2,390.02
Your Price: $1,861.58
ships w/i 10-20 days
Unit:
single
One of the biggest problems in facing patient care in any type of hospital and health care facility is following protocols for contact precautions to avoid the spread of infectious microbes. These include but are not limited to vancomycin-resistant enterococci (VRE) and methicillin-resistant Staphylococcus aureus (MRSA). Once patients are diagnosed with these types of infections of the highly drug resistant variety it is essential to minimize the risk of contamination of medical supplies and equipment as well as staff and those spending time with the patient. Once such precaution includes the use of isolation carts located outside of patient rooms.
According to a March 2010 study published in the American Journal of Infection Control approximately 85% of patient rooms in 3 specific New York City hospitals where the patient has been diagnosed with VRE or MSRA were clearly marked as such. In addition of these 85% of rooms close to 100%, actually 93.7 to 96.7%, also had isolation carts located outside of the room. Gloves of all sizes as well as gowns were available on the isolation carts in varying availability based on the various hospitals. Overall intensive care units and patient care staff had better adherence rates to the protocol than visitors and general hospital units.
Of course the actual presence of isolation carts, also known as infection control carts, is only as relevant as the staff and visitors willingness to use correct protocol. The design and location of the infection control cart may be very helpful in providing a clear visual reminder of correct protocols while also keeping supplies handy and readily available.
To understand what makes a particular cart a good option it is important to look at both the pros and cons of these essential pieces of equipment. The specific design of the cart is certainly going to be one major factor to consider when determining which model is the best option.
Pros Of Isolation Carts:

The following are advantages that these specialized carts offer over standard medical carts in reducing the risk of harmful microbe transfer:
Antimicrobial paints and materials that are used in the construction of the cart.

Locking options to keep supplies safely in the cart even in busy hallway or patient care areas.

A variety of different heights and styles of carts that can easily accommodate various types of supplies based on the area of the hospital in which the cart will be used.

Safety features that allow locking wheels, ergonomic features for moving and using the cart with minimum strain for staff, non-tipping designs for stability.

Dividers and compartments in drawers to easily separate and manage cart contents.

Bumpers on carts are designed to minimize any marking or scuffing of wall surfaces when carts are parked.

Space saving carts are available to minimize the additional room that a full sized or large sized cart requires.
Keep in mind the following possible negative considerations with carts:
Locking systems may make it difficult for non-healthcare staff in the hospital and visitors to access gowns, gloves and hand sanitizers if the cart is locked.

Smaller sized carts may not provide adequate storage space leading to the possibility of keeping supplies outside of the cart and contributing to possible cross-contamination.

As with any hospital setting carts can pose storage problems both in hallways as well as when not in use. Larger carts may create narrow areas in a hallway that may limit movement through the area.

Options for holding medical supplies of different sizes, including gloves and gowns, may be limited based on the size of cart.
The vast majority of all isolation carts are very practical and more than adequate for any healthcare facility requirements. Size is often the biggest factor in making a selection between available models.