Home » Hospital & Durable Medical Equipment » Linen Cart Essentials » Linen Cart Essentials
Linen Cart Essentials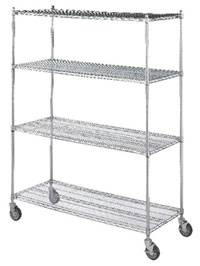 Item# X276381CLRBW
Retail Price: $412.42
Your Price: $343.17
Unit:
single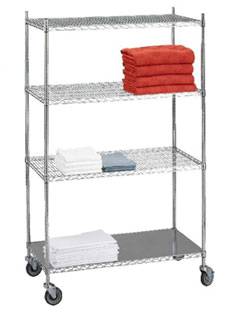 Item# XLOS276342CLRBW
Retail Price: $657.21
Your Price: $549.03
Unit:
single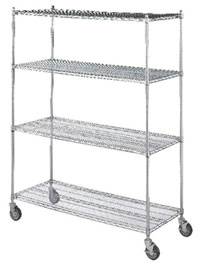 Item# X276342CLRBW
Retail Price: $538.57
Your Price: $495.33
Unit:
single
Within a hospital, clinic or long term care facility each particular item has a use. Practicality, durability as well as efficiency are important in virtually anything used in these types of institutions. Linen carts, while not as essential to patient care as some of the other equipment, are still an important aspect of the health care facility and care reduce time it takes to prepare patient rooms, making the whole system more efficient.
There are several different styles and types of linen carts ranging from the very durable to the very lightweight. The most durable and long lasting types of linen carts are those made of aluminum. Strong, easy to clean and disinfect and able to stand up to the most demanding types of loads, these carts are really the workhorses of the hospital. Most of these carts will be able to carry up to an amazing 2000 pounds, plus with their heavy duty castors and wheel mechanisms they are easy to push and manage even in relatively small areas.
Aluminum carts are well known for their durability but also for their practical nature. These carts can either be closed or open, just depending on the needs and requirements of the particular health care facility. These linen carts come in a variety of sizes ranging from 24 inches in width to up to 30, 35 to 66 inches in total length and up to 78 inches in height. Shelves within each cart are fully adjustable allowing easy configuration no matter what the load may be. Coverings in different colors provide a bit of color plus they keep the linens in the cart clean and free from dust or exposure to other possible contaminants.
PVC linen carts are very durable as well plus they are ultra lightweight. Like the heavier aluminum linen carts they are various heights from taller 60 or more inch heights to shorter two shelved varieties that are about 37 inches in height. These carts also come with a variety of colored covers that are easy to put into place and then open for easy and convenient access from both sides of the linen carts.
Chrome finish linen carts are very practical and typically include four different sections within each cart. Shelving units can be relocated and adjusted with simple clips, meaning that the cart can be easily configured to hold whatever linens or items are necessary. The shiny chrome finish is very easy to clean and sanitize and these durable carts are very long lasting. Like the carts above they are designed for easy handling and maneuvering and special protective bumpers around the cart help prevent any scuffs against walls, doors or other surfaces.
Linen carts need to be well built for durability. The frames should be reinforced and the shelves should have a at least a fifty pound minimum weight limit to stand up to the demands of a hospital workplace environment. Easy to move and adjust shelves or completely removable shelves are also an important feature.