Home » Hospital & Durable Medical Equipment » Hospital Medical Storage Cart: Multi-Purpose & Functional » Hospital Medical Storage Cart: Multi-Purpose & Functional
Hospital Medical Storage Cart: Multi-Purpose & Functional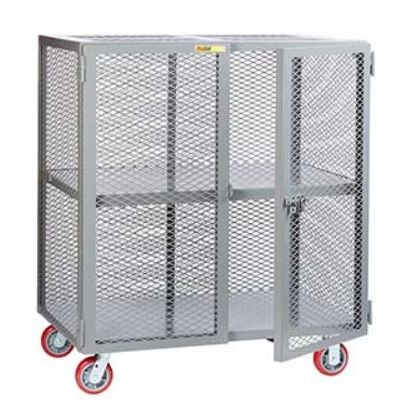 Item# YP663ACSMSEC
Retail Price: $2,188.45
Your Price: $1,322.89
ships w/i 5-10 days
Unit:
single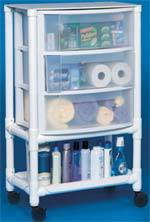 Item# 13CANCIPU
Retail Price: $402.21
Your Price: $319.41
Unit:
single
Application determines decision in selecting the right storage carts for your needs. We provide an extensive spectrum of products engineered for your unique discipline. Our medical storage carts deliver versatility, security, durability, and aesthetic appeal. Our online inventory includes anesthesia, isolation, emergency care, and medication carts. When choosing a medical storage carts please consider as well the importance of security, customization through accessories, and sterility control factors specific to your patient care practice.
Our storage carts for anesthesia come in a wide variety of models and features. Medical professionals will find steel, painted steel, and all-aluminum models. We certify all of our carts latex free. Medical professionals may choose from a wide variety of unit dimensions ranging from smaller 4-drawer models to optimal 6 and 7-drawer drawer specialty care packages. Additionally, a considerable number of our medical storage carts for anesthesia come fully assembled with either steel or plastic removable tops and key lock storage for added security.
Medical Carts for isolation come in both plastic and steel models. We offer monotone and two-tone color schemes for the purposes of isolation care equipment identification and aesthetic environmental coordination. Our online inventory features both 3 and 4-drawer medical carts with drawer space ranging from 24"-30" depending on storage demand. All models come in both large and economy sizes with removable plastic tops included, and all listed models are certified latex free. When added security becomes an issue, healthcare professionals can choose either key lock or electronic lock mechanisms depending on specific environmental requirements.
In the arena of emergency room storage carts, our online inventory offers emergency staff standard and specialty models in both steel and aluminum. From smaller 4-drawer units to larger 9-drawer units, emergency care medical storage carts provide both optimum storage capacity and quick accessibility to life-saving equipment and medications. For security measures, we provide both breakaway and key lock mechanisms, and for emergency care situations that require maximum sterilization we provide Sterile Guard compliant case carts in one and two door models, all manufactured with 16-guage stainless steel and featuring sealed doors for sterility control.
We also provide a wide variety of medical storage carts for dispensing medication. Caregivers may select from economy, standard, and optimal sizes available in both steel and aluminum models. We carry a diverse line of medication cassette models ranging in storage capacity from 20-36 storage bins that provide care staff with both key lock and electronic locking security options. For long hours and extended rounds, nursing staff will appreciate standard box cart models ranging from 200-420 unit dose capacities and full drawer locking narcotics boxes for medications that require maximum security.
Finally, please bear in mind that a substantial percentage of all of our medical storage carts offer even greater functionality when customized with one of our many accessories packages.
MSEC remains dedicated to providing the very best and the very latest in medical supplies and equipment. We never cease to be on the lookout for the latest innovation that will benefit both our many clients and the patients they dedicate their lives to caring for. If you have any difficulty finding your choices in our vast inventory, call our customer service at 1-877-706-4480 to speed up your order or to make a special request. We are always happy to help you.