Home » Hospital & Durable Medical Equipment » Surgical Lights to Brighten the Operating Room » Surgical Lights to Brighten the Operating Room
Surgical Lights to Brighten the Operating Room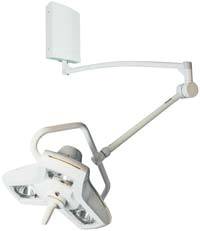 Item# XW05ABUR
Retail Price: $3,605.99
Your Price: $2,798.68
ships w/i 5-10 days
Unit:
single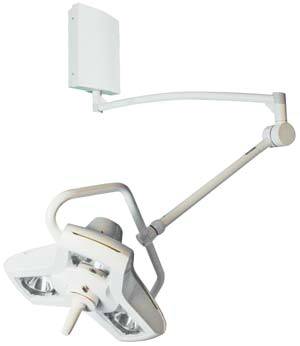 Item# W002ABUR
Retail Price: $5,635.39
Your Price: $4,897.11
ships w/i 5-10 days
Unit:
single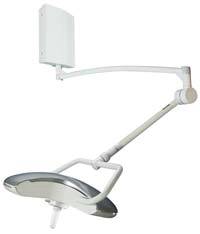 Item# WDELABUR
Retail Price: $3,600.95
Your Price: $2,948.68
ships w/i 5-10 days
Unit:
single
Our vast on-line catalog carries the best inventory of state-of-the-art surgical lights and surgical exam lights designed to meet the needs of your surgical environment in the most cost efficient manner. From major surgery lights with variable features in high intensity, cool operation, and compact design, to minor surgery lights featuring high quality, low cost, and rugged operation, we carry the exact surgical lights to satisfy the demanding requirements of the specialized surgeon. Whether you're a Thoracic Surgeon, Orthopedic Surgeon, or a Cosmetic Surgeon, look no further than Medical Supplies and Equipment Company as the primary source for your particular needs in surgical and surgical exam lights.
The Spot Surgical Light is unmatched for its extremely white, pure light output. It features a variable spot and the beam stays cool with its double heat filtration system. If you have a need for the intensity specifications of a surgical light but have limited space and/or a limited budget, the Surgical Light is the best choice. Perfect for Labor and Delivery Rooms, Emergency Rooms, Dermatologists and Cosmetic Surgeons, the Spot Surgical Light is a sleek upgrade from the CoolSpot. Exhibiting extremely bright but cool, shadow-free light, the Out Patient Surgical Light is the primary choice of surgeons demanding nothing but the best and most versatile light for procedures in clinics and hospitals. The Out Patient Surgical Light is widely renowned to be the best choice for surgical suites where optimal light and economic value are a necessity, ranking it as the primary light physicians use for minor surgeries, procedures, and exams. Out Patient Minor Surgical Lights offer superior focus, pure white, intense light in a flood-type pattern, and a guaranteed no-drift arm. The Reflector Surgical Light is the best reflector on the market. It provides superior durability and stability, supporting maximum safety in the operating room. Mounting options for all minor surgery lights may include a combination mounts, wall mounts, ceiling mounts, floor stands, and more.For your minor surgical procedures, we offer the finest inventory of highest quality

No other provider in the world has a superior inventory of major surgery lights than Medical Supplies and Equipment Company. If your facility demands excellent performance, the Surgical Light is the right light at the right price. Though unbeatable in economic efficiency, the Genesis Plus has not compromised its superb quality. The Surgical Light series includes 360 degree limitless rotation around a vertical axis, a drift free, lightweight arm system, and shadow reduction that exceeds IES standards. The series also incorporates unique features such as continuous dimming, a convenient tool free bulb changing mechanism, an hours-in-use meter, a smooth front surface for easy cleaning, and more. For a high quality no drift arm system with maximum illumination, there is no better value than the Surgical Light. Both models operate with an intensity rivaling surgical lights in the highest performance categories.
The Visionary Surgical Light is the new choice in O.R. lighting for compact size, patented optics, low heat, superb focus ability, and outstanding movement at a fraction of the cost compared to the industry average. Visionary O.R. Lights enable all operating rooms to upgrade to an advanced lighting system that will please the most demanding surgeon. The sophisticated design of the new Surgical Light System assures unmatched performance as well as exceptional reliability and value unparalleled in the market. Surgical Light is powered by a 300 watt Xenon source, with light delivery via translucent polymer multi-fiber cables, offering superior intensity and a noticeably brighter light beam.

Whatever your specifications and needs may be for your surgical exam lights and surgery lights, we are your primary provider. For any questions or assistance, please call us toll free at 1-877-706-4480