Home » Hospital & Durable Medical Equipment » Surgical Lights Are Essential In Patient Care Areas » Surgical Lights Are Essential In Patient Care Areas
Surgical Lights Are Essential In Patient Care Areas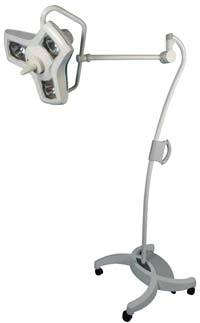 Item# XLF001ABUR
Retail Price: $5,330.89
Your Price: $4,259.89
ships w/i 5-10 days
Unit:
single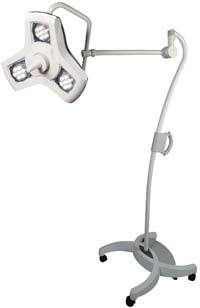 Item# LFDELABUR
Retail Price: $4,005.79
Your Price: $3,037.11
ships w/i 5-10 days
Unit:
single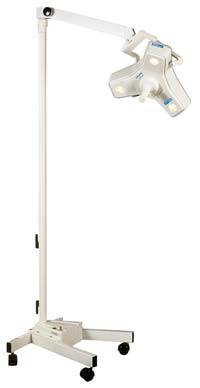 Item# XLF612POBUR
Retail Price: $3,319.79
Your Price: $2,281.58
ships w/i 5-10 days
Unit:
single
Lighting is a huge factor when working directly with patients either in surgical settings or in general patient rooms and examination rooms. Without the right lighting it may be possible to miss an important factor that can dramatically increase the chance of a mistreatment or misdiagnosis. Correct surgical lighting is an asset even in patient examination rooms when a Burton Reflector light or a freestanding minor surgery light can help with seeing the fine details that are so critical in diagnosing and treating patients.
A key factor in choosing a surgical light that can be used in a patient care room or examination room is to know what type of light can be expected from the lamp and fixture. Many of the portable types of minor surgical light available provide an amazing 3000 footcandles or more of light. Some provide up to 10,000 footcandles of light, all in bright, cool and shadow free fashion. This level of intensity is perfect for really being able to see what you are looking at, plus the specialized structure of the minor surgical lights allows for focus and positioning of the light based on the type of mount the lighting is on.
Various surgical lights for hospital examination rooms, clinics, surgery and emergency rooms are mounted in different fashion. Stand type lights that are on rollers are a great way to make a highly portable additional light source as needed. Being on rollers allows staff to easily move the light between rooms, minimizing the need for this additional minor surgical light in each and every examination or treatment room. In specialized areas such as treatment rooms, emergency rooms or surgical theatres track surgical lights are an important feature. These lights may be extended or retracted as well as slid along the track to provide the specific focus of light required on the patient.
Examination room with surgical lights that fold and push away from the patient area is common in most clinics, doctors offices, dentists offices and other types of medical treatment facilities. These lights can be focused with as simple adjustment to bar located to the side of the lamp. They can also be lowered, raised and twisted to one side to focus the light right where required. Because they are wall mounted they are safe and secure with no concern about the stand being in the way or getting bumped during movement.
LED lights are also used as surgical lights both with specific types of fixtures as well as on surgical headlights. The LED lights provide a highly focused, cool light, perfect for up close work without any discomfort to the doctor or patient due to heat issues with traditional high powered lights. The LED surgical headlamp is a highly portable option and provides pinpoint accuracy of lighting during examination and minor procedures.
Having a variety of options with regards to surgical lights in a practice, clinic or facility will ensure that patient examination and care is always done with the best possible visibility and lightening. For smaller clinics portable options are available, while for hospitals and larger centers permanently mounted lights may be more practical.
MSEC remains dedicated to providing the very best and the very latest in medical supplies and equipment. We never cease to be on the lookout for the latest innovation that will benefit both our many clients and the patients they dedicate their lives to caring for. If you have any difficulty finding your choices in our vast inventory, call our customer service at 1-877-706-4480 to speed up your order or to make a special request. We are always happy to help you.