Home » Hospital & Durable Medical Equipment » Features To Consider When Selecting A Narcotic Cabinet » Features To Consider When Selecting A Narcotic Cabinet
Features To Consider When Selecting A Narcotic Cabinet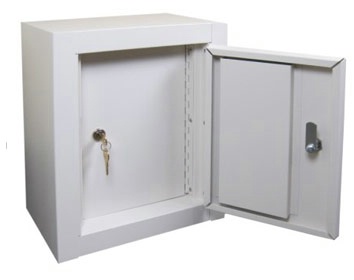 Item# 2SCNWLH
Retail Price: $322.65
Your Price: $270.27
ships w/i 5-10 days
Unit:
single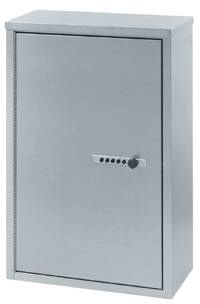 Item# X186181OMI
Retail Price: $1,112.19
Your Price: $884.14
Unit:
single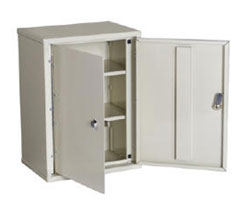 Item# 2072HRF
Retail Price: $824.01
Your Price: $582.00
ships w/i 5-10 days
Unit:
single
Your Choices are Unlimited When Choosing a Narcotic Safe
There are several different features that are essential to consider when selecting a narcotic cabinet. While most cabinets are fairly similar in design and style, there are some very subtle variations that may make one type of narcotic cabinet a better option for a specific type of health care facility or long term residential care setting. Size, doors and extra features are all factors that may influence your choice of the many styles on the market.
First and foremost the narcotic cabinet has to be durable, secure and safe. Many narcotic cabinets are constructed out of stainless steel and then painted to allow them to blend into the room, rather than to be highly visible. Others may be more durably constructed of 20 to 22 gauge steel, which is designed to resist any attempts to force open the cabinet. Keeping the narcotic cabinet low key avoids drawing unwanted attention to the cabinet and its contents, even though they are typically positioned in patient restricted areas.
Double locking narcotic cabinets require two sets of keys to be used to get into the narcotic cabinet. This is a great safety feature in the event that a set of keys is stolen or lost, there is no concern about patients or others being able to access the narcotics on hand. Double lock cabinets typically come in smaller 12 by 7.5 by 7 inches through to much larger 18 plus inch cabinets. For truly high security narcotics cabinet a double door double lock option is available as well.
Smaller narcotic cabinet designs typically don't allow for adjustable shelves and many of the smaller 12 inch designs do not have an interior shelf at all. Larger sized cabinets such as the 18 inch cabinets may have three, four or five adjustable shelves, perfect for larger facilities where there may be a greater need for patient medication storage. Some of the larger 30 by 30 by 10 inch cabinets may have both fixed and adjustable shelves, ideal for storing various sizes of bottles and supplies.
Different sizes and options with a narcotic cabinet will also require that the cabinet be mounted or positioned differently. Smaller, lightweight sizes of narcotics cabinets are perfect for storing in locked medicine supply cabinets and lockers, where they are already behind one layer of locking security. This, however, won't work for the larger, heavier models. Generally the larger models will have mounts attached for affixing to a wall, perfect for locating the cabinet above a countertop or prep area.
One feature that is a great addition to most of the various types of narcotic cabinet models is a warning light. This add on feature will actually display a light when the cabinet door is open, ensuring that staff can easily check to make sure the lock is correctly engaged before walking away. Other safety features on many of the double lock and double door narcotic cabinet doors includes a one position key release that won't release in the open position. Staff doesn't have to worry about having a patient or visitor remove the key while they have the cabinet open.
When it comes to electronic narcotic safes, an important quality to consider is user recognition. Taking less than a second, user recognition uses unique fingerprint technology to prevent un-authorized access to your electronic safe. Furthermore, electronic narcotic safes can even recognize up to 120 different users. This feature is ideal for large class rooms or medical labs, where many people will have authroized access to the same safe.