Home » Hospital & Durable Medical Equipment » Medical Examination Table: Just Lay Back and Relax » Medical Examination Table: Just Lay Back and Relax
Medical Examination Table: Just Lay Back and Relax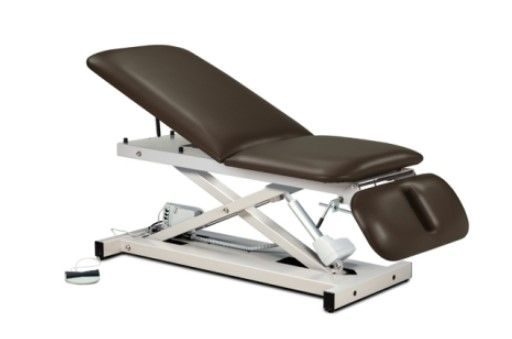 Item# 03308CLT
Retail Price: $2,290.08
Your Price: $2,008.34
Unit:
single
Item# 02218CLT
Retail Price: $3,465.00
Your Price: $2,684.31
Unit:
single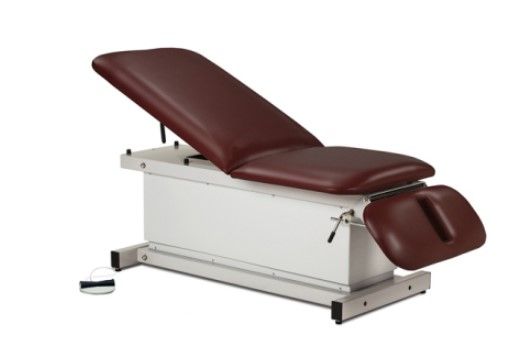 Item# 03318CLT
Retail Price: $3,696.00
Your Price: $2,843.31
Unit:
single
A successful and thorough examination is the key to the prevention and treatment of illnesses, diseases and conditions in many patients. In order to guarantee a successful examination, hospitals and private practices rely on high quality, reliable Medical Examination Tables to perform these crucial examinations on a daily basis. Because no two patients or conditions are alike, your Medical Examination Tables needs to be versatile and able to meet the needs of each patient in every situation.
Patients have special needs. This is why Medical Examination Tables are built in different sizes and capacities, to treat all types of patients with general to specific needs. Access High-Low Exam Tables are the most convenient table for patients who use a wheelchair, while Bariatric Tables are equipped to handle significantly heavy weight, with special accommodations for special needs patients. Orthopedic, OB/GYN, Pediatric, Phlebotomy Chairs, Physical Therapy Tables, Power Exam Tables and Traction Tables make patients feel comfortable and at ease during these specific routine and emergency examinations. Exam Tables accessories add functionality to an already functioning exam table, resulting in a more effective visit for both doctors and patients.
Dependable, durable and built to function during specific examinations and procedures, Medical Examination Tables are one thing that patients expect to use during each visit, no matter how routine. Because they are used for a variety of patients and under a number of circumstances, doctors expect their Examination Tables to perform examinations comfortably and with ease, making the visit user friendly for both the patient and physician.
Because examinations take place in a variety of situations and circumstances, it is important that you find a Medical Examination Tables that fits the needs of your patients, while maintaining a professional level of quality and standards. Find an Examination Tables that utilizes hydraulics or electricity to raise or lower the table to accommodate a wide range of patients. Tilt Table are able to rotate from vertical to horizontal, perfect for patients with limited mobility or difficulties climbing onto the table. Precision built Exam Tables are the most innovate and requested feature in the industry because of their practicality and affordability. Some models combine the functionality of an Examination Tables with the convenience of storage bins or drawers, which make giving examinations much smoother, with supplies and patient conveniently located in one place.
When it comes to running an efficient and successful hospital or practice, rely on high quality Medical Examination Tables to make your patients feel comfortable and your examinations run smoothly. Durable, versatile and convenient, these exam tables are able to adapt to almost any medical situation, no matter how small or large. Choose tables that are both practical and comfortable and your patients will thank you. Choose tables that are designed to operate under specific conditions and you will have the ability to treat, diagnose, or follow-up almost any medical problem that your patients will bring you—guaranteed.
MSEC remains dedicated to providing the very best and the very latest in medical supplies and equipment. We never cease to be on the lookout for the latest innovation that will benefit both our many clients and the patients they dedicate their lives to caring for. If you have any difficulty finding your choices in our vast inventory, call our customer service at 1-877-706-4480 to speed up your order or to make a special request. We are always happy to help you.