Home » Hospital & Durable Medical Equipment » Quality Hospital Bed Sheets: Making Patients Feel at Home » Quality Hospital Bed Sheets: Making Patients Feel at Home
Quality Hospital Bed Sheets: Making Patients Feel at Home
Item# A7212912TDMMD
Retail Price: $161.45
Your Price: $133.32
ships w/i 5-10 days
Unit:
6/case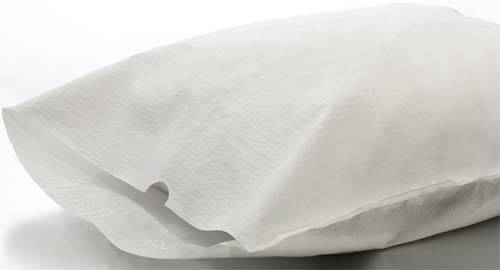 Item# 66784MRGMD
Retail Price: $70.29
Your Price: $59.66
Unit:
100/case
Item# 441IDTMM
Retail Price: $99.34
Your Price: $79.47
Unit:
50/case
Any patient appreciates the value and comfort of having a high quality Hospital Bed Sheets and Pillowcases to make their hospital visit as easy as possible, while reminding them of comfort of their own bed. We recognize that each individual will have his or her own needs, this is why we provide high quality, comfortable and sanitary bedding that will fit any size budget or any type of patient, making it effortless to find an affordable and reliable Bedding solution to fit your needs.
Bed Drawsheets and pillowcases offer the best in quality and value and are available in many sizes for added convenience in hospitals or nursing homes. Crib Sheets are a bright addition to nursery rooms and can be used after delivery or for home use. Contour Hospital Bed Sheets and Pillowcases are perfect for any bed, and are a durable and affordable replacement to your existing Bedding, saving in acquisition and replacement costs. Available in the whitest white or various colors, these bed sheets will make your patients feel at home, and they are friendly on your pocket.
Disposable Hospital Bed Sheets are a perfect solution where there is concern for stains or spills, or to guard against cross contamination. Available in bulk quantities, these Hospital Bed Sheets are easily used, thrown away, and replaced, all at an affordable price. Economy Drawsheets, Flat sheets and Pillowcases are also available in bulk quantity, which offer you an added value and are useful for treating long term patients.
Whether you're looking for the best in quality or value, we are sure to have at the perfect Hospital Bedding solution for your needs at the best price around. High quality Knit Sheets and Woven Baby Crib Sheets are perfect for providing comfort and durability. Wrinkle free knitted Pillow Cases make maintenance an ease, while O.R. Hospital Bed Sheets are the finest quality, T180 percale sheets designed specifically for surgery. Iron Clad flat Bed Sheets and Pillowcases offers a Hospital Bed Sheets that offers the soft touch cotton with the durability and quick drying times of polyester.
When it comes to Hospital Bedding , we know that patients and physicians alike expect only the best quality sheets and pillowcases . Select the best Hospital Bed Sheets, to represent the excellence in quality and value, so you don't sacrifice the health or comfort of your patients while they are under short-term or long-term care. With all of the options available on the market today, you are sure to find an affordable and reasonable solution to providing your patients with the comforts of home while they are under your care.