Home » Hospital & Durable Medical Equipment » Disposable Bed Sheets to the Rescue » Disposable Bed Sheets to the Rescue
Disposable Bed Sheets to the Rescue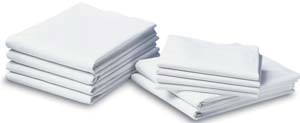 Item# 27M4SDTDMMD
Retail Price: $470.11
Your Price: $354.25
Unit:
60/case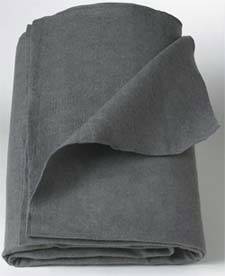 Item# 0804BDNONMD
Retail Price: $140.26
Your Price: $96.44
Unit:
10/case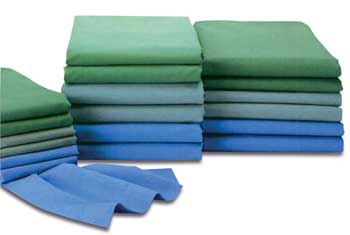 Item# X27P4SOTDMMD
Retail Price: $471.11
Your Price: $349.68
Unit:
24/case
There are a range of different types of disposable bed sheets that are ideal for any type of medical table, stretcher or patient bed. This includes disposable bed sheets for ambulance stretchers through to disposable linens that can be used in a variety of clinical settings, patient rooms in hospitals or for long term patient care facilities. Having a variety of options for assisting staff is providing the most practical and cost efficient options for patient care and comfort is a big plus in any healthcare facility.

Disposable bed sheets come in all different styles as well as developed specifically for different types of hospital beds and equipment. Disposable draping sheets are perfect for providing patient comfort during non-surgical types of procedures. They are also very handy since they are large enough at 40 by 60 inches to provide complete coverage of most patients while on an examination table or waiting for a the doctor or technician. Made of a lightweight yet very durable two ply tissue they are easy to dispose of in a garbage after use and compact down to a very small size for easy disposal.

Sets of disposable bed sheets and pillow covers are a great option for emergency rooms, clinics and day patient care rooms in hospitals and medical facilities. There are very basic sets that provide basic protection and absorbency while there are other sets that offer a range of other features. Some of the deluxe types of disposable bed sets are made of a combination of poly and tissue for a high level of strength as well as the ability to absorb moisture. These sheets and pillow covers area also stain resistant and less likely to absorb spills, ensuring that the sheets and pillow cases do not have to be changed multiple times per patient. They are latex free so there is no concern with patient reactions to the sheets even if they are latex sensitive.
Disposable bed sheets are instrumental in providing an aid to infection control in clinical and hospital settings. The bed sheets are removed from the table or bed and disposed of after each patient. This means no possibility of the sheets transmitting bacteria or viruses because of cross contamination in a laundry area or facility. These bedding supplies tend to also decrease the time it takes to get patients in and out of busy emergency rooms and hospital rooms. No longer is it necessary to wait for the staff to arrive to strip the bed and remove the laundry, it can all be done by a simple removal and disposable process. New sheets and covers can be removed from packaging and placed on the bed within minutes.
For mobile care for patients, transferring patients between facilities or for emergency use disposable bed sheets can also be combined with disposable blankets. This means no need to keep track of bedding moving between facilities or even areas of large hospital, everything that goes with the patient is designed for single use only.