Home » Hospital & Durable Medical Equipment » A Bright Concept: Human-Centric Patient Room Lights » A Bright Concept: Human-Centric Patient Room Lights
A Bright Concept: Human-Centric Patient Room Lights
Item# 8EXXXBDHAFX
Retail Price: $419.64
Your Price: $333.85
Unit:
single
Item# XX8EXX3BDIAFX
Retail Price: $384.75
Your Price: $310.00
Unit:
single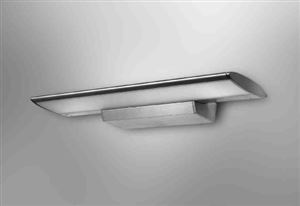 Item# 00L88741DWAL
Retail Price: $1,478.72
Your Price: $1,110.11
Unit:
single
Patient room lights are an important element in the move towards more accommodating human-centric patient rooms. Though people assume that a hospital or nursing home would have focused on human-centricity in the design of patient rooms, past attention has been more on accommodating the needs of medical personnel who must perform examinations. Today there are new goals in mind because healthcare has become a more competitive industry, and there is growing research on the importance of room design on patient engagement and well-being. Facilities are interested in creating room designs that accommodate patients and medical staff, and patient room lights are a major element in the human-centric design.
Meeting Patient Needs
The International Standards Organization defined human-centered design as "…an approach to interactive systems development that aims to make systems usable and useful by focusing on the users, their needs and requirements, and by applying human factors/ergonomics, usability knowledge, and techniques." It is a creative approach to meeting the needs of people.
In the healthcare facility, people include a variety of medical staff, patients, and patient visitors. It was not that long ago that the needs of patients in terms of lighting comfort were not considered, so patients were expected to attempt sleeping in rooms that were brightly lit up all night long. Research is showing that the lighting in patient rooms has a direct impact on the patient's ability to recover or to achieve the best possible outcomes in other ways. Patient rooms include rooms in hospitals, rehabilitation facilities, and nursing homes or any other facility where people must spend time in a healthcare setting.
Elements of Human-Centricity
Human-centric room design embraces a number of elements. Human-centricity in terms of the patient room design means creating rooms that:
Are user-friendly
Enhance patient comfort
Meet specific user needs
Enhance the ability to successfully complete critical tasks
Contribute to patient health
Create a higher level of patient engagement
Improve feelings of well-being
Promote feelings of normalcy as much as possible
Patient room lights contribute to each element of human-centricity in room design. Lights that can recreate the normal 24-hour night-day cycle for patients, but also offer exceptional brightness for examinations create, a healthier patient setting.
Effective Patient Room Lighting Serves Many Purposes
Going down the list of characteristics associated with human-centric patient rooms, lighting clearly makes a contribution. It makes the room user-friendly by enabling medical professionals to accurately perform examinations and enabling patients to better perform activities like reading, watching television and comfortably spending time with visitors. Lighting enhances patient comfort, with the appropriate lighting promoting healthy sleep habits, normal circadian rhythms, and enhanced mood.
Patient room lights also contribute to patient engagement. The experiences, other than direct medical care, that patients have in hospitals, nursing homes, and other facilities contribute to their ability to be fully engaged in promoting their own well-being. Lighting is part of that experience. Promoting feelings of normalcy is only possible when patient room lights can make a person feel less confined and in control of their environment. The HealWell study by Phillips was conducted in healthcare patient rooms. High-lumen and high-CCT fluorescent lighting were used from morning to mid-afternoon and lower CCT lighting was used for late afternoon. The result was improved patient satisfaction and improved support recovery in the rooms.
Lights Designed to Accommodate
There are many types of patient room lights available today. The HealWell study used fluorescent lights, but they can be replaced with LED lights. Patient room lights are made in a number of configurations to suit every healthcare facilities' design and the needs of caregivers and patients. For example, LED patient room overbed lights and patient room lights offer examination lighting with direct 4000 lumens and lighting for reading with direct 2000 lumens.
Various patient room lights offer additional benefits:
Aesthetic designs
High color rendering index (CRI of 80+) so that objects in the room appear in true colors
Controllers with a single button operation for ease of operation
Delivery of up to 50,000 hours of reliable lighting
Nightlight for safety and to minimize disruptions at night when healthcare professionals enter the room
Diffused light so no light level is glaring
Human-centricity has become an important concept, and patient room lights play a central role. Not only do patients experience a better environment, but healthcare professionals, like nurses and nurse aides, are not utilizing their valuable skills to manage lights. Human-centric lights are designed to give humans – patients and medical personnel – control. The added advantage is that the human-centered lights are also energy efficient, reducing facility utility expenses. Savings are passed on to patients. The U.S. Department of Energy found that a healthcare facility spends over $13,500 per patient bed on energy. This includes all lighting, and patient room lights are part of the equation.