Home » Hospital & Durable Medical Equipment » Hospital Room Lights Promote Good Health » Hospital Room Lights Promote Good Health
Hospital Room Lights Promote Good Health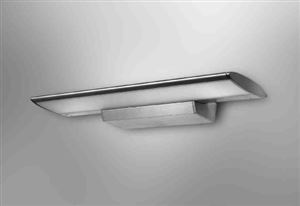 Item# 00L88741DWAL
Retail Price: $1,478.72
Your Price: $1,110.11
Unit:
single
Item# XNE3LXBNLAAFX
Retail Price: $421.36
Your Price: $345.00
Unit:
single

Item# X8ELA233BLPAFX
Retail Price: $475.69
Your Price: $382.86
Unit:
single
Research is consistently demonstrating that hospital room lights play a definitive role in improving patient health. They can improve mood, sleep, and energy levels by promoting normal circadian rhythms. This research turns lighting into medical equipment on par with other healthcare equipment.
Lighting Becomes a Healthcare Tool
Patients in hospitals, hospices, and nursing homes are often faced with long periods of time in bed, unable to spend time outside. Lack of sunlight and disruption of the natural 24-hour cycles of circadian rhythms negatively impacts health in many ways, including:
Mood
Mental health
Immune system
Weight
Energy level
Sleep patterns
Hormone production of melatonin
Patients who live in hospital rooms for days, weeks or months at a time are more likely to experience these symptoms at a time when they need to maintain their best physical and mental conditions.
Keeping Circadian Rhythms Steady
Researchers, including at Rensselaer Polytech Institute, have found that illuminating rooms for optimal circadian entrainment is crucial to patient health. Multifunction hospital room lights that have several brightness levels can create bright morning light, subdued afternoon light and very dim night light for sleeping, promoting the optimal circadian stimulus (CS) throughout a 24-hour period.
Reproducing Nature
A recent clinical trial at Mount Sinai Health System in New York City tested the impact of brighter lights in the morning in the rooms of cancer patients. Patients with cancer have difficulty maintaining good spirits, and so far the results of the clinical trial have already shown that stimulating the circadian rhythms is lowering the rates of depression. Additional research is being conducted with light in long-term care facilities to ease Alzheimer's patients' anxiety and sleep patterns.
LED or fluorescent lights work. Hospital room lights available today are multi-function, enabling different light intensities throughout the 24-hour period. Lighting features to consider for promoting circadian rhythms include the availability of a 4-way pull switch, night light and Color Rendering Index (CRI).