Home » Hospital & Durable Medical Equipment » Hospital Beds » Hospital Beds
Hospital Beds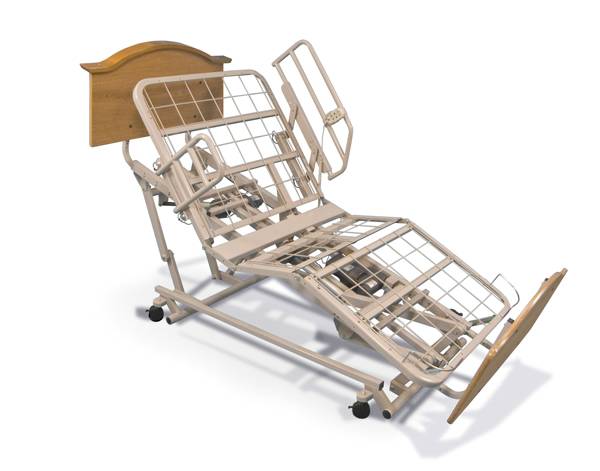 Item# 011CCNKM
Retail Price: $6,075.60
Your Price: $5,049.21
ships w/i 20-25 days
Unit:
single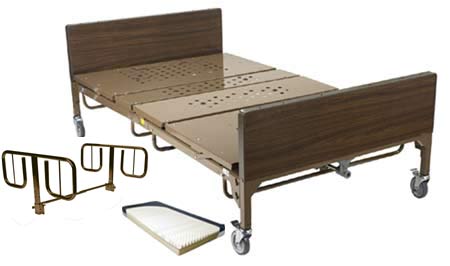 Item# 2-GKP-VB00351DRV
Retail Price: $4,260.69
Your Price: $2,238.21
Unit:
single
One of the hallmarks of medical facilities which cater to patients around the clock are the hospital beds in the rooms. For every different type of patient, there is a different sort of bed that is right for them. How will you know the best beds to have in your facility? What traits are inherent in quality products which might not be seen in those of poor workmanship? Overall, for general use, the hospital beds should be able to accommodate patients of the widest variety of heights and weights comfortably. If the beds are adjustable, the motors should be durable and able to withstand repeated uses, even with the heaviest of patient loads.
The purpose of hospital beds will be to give the patients a comfortable place to rest during their stay. These beds should be strong and sturdy enough to last through the use of many patients over several years. This means that you will need to seek models crafted from heavy metals which will withstand repeated use over the years. Ease of use of the bed itself should also be a factor. If there are side rails on the unit, they should be easy to put up and take down for the caregiver. The space between the rails should be wide enough for even the largest of patients. Most hospital beds are up to 48 inches wide, but for obese patients, bariatric beds are available which are 48 to 60 inches wide between the rails.
Bariatric beds are just one of the many types of hospital beds which cater to specific subsets of patients. While larger patients will need the bariatric beds, the smallest of patients will likely need pediatric or neo-natal beds. These tiny beds will prevent these special needs hospital visitors from feeling overwhelmed by having to use an adult beds. Too much excess stress can lead to a delay in healing. A bed sized for children will raise their comfort level, and thus help to speed their recovery. Additionally, these youth beds are also equipped with greater safety features such as rails that cannot be unlocked and pulled down by the patient. This removes an element of danger for even the most curious of juveniles.
Not only are hospital beds used in medical facilities, but many patients find that they will require one for home use as well. The requirements for these home use models are the same as those of professional grade. If there is a caregiver that will visit the home, the side rails should be easily removed, if not, the patient must be able to quickly pull them down in case of an emergency that would require him to leave the beds in a hurry. If the bed is adjustable, the motor should be strong enough not to grind with use. Grinding of an electric hospital bed's motor indicates that the unit is straining. This wears the mechanism down much quicker, and the price of buying that cheaply made motor will be making several replacements of the parts or of the motor itself. High quality motors might be slightly more, but they will save repair and replacement costs in the long run.
When looking for hospital beds, whether it is for home or hospital use, should be sturdy and easy for both the caregiver and the patient to use, while comfortably giving the patient enough room for rest.